Get Started!
Geocentric Media offers the best technology for small businesses to manage their marketing tools from a single, easy-to-use platform.
Get Started!
Getting started:
Step 1. Sign up for your free business tools account
Step 2. Select from the best digital services on the market – at reduced prices!
Step 3. Access and manage all your business tools through one consolidated platform
How else is our platform awesome?
Scroll down to learn more about all of our marketing services!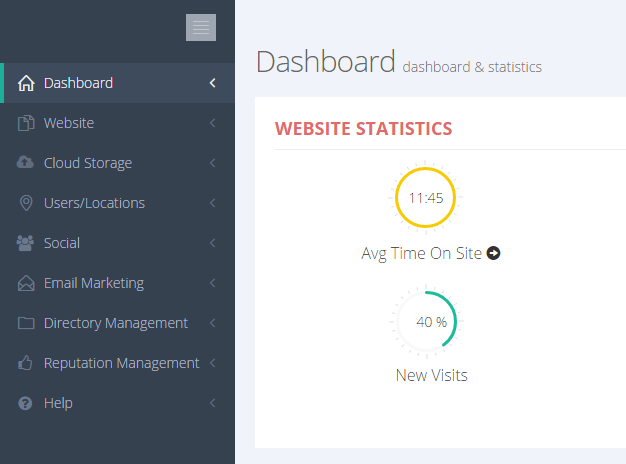 Analytics Dashboard
View and manage your data from all your campaigns from one screen.
Website Builder
Build, launch, and manage your business website.
Social Media
Manage all of your profiles through a single portal.
Email Marketing
Create and send email newsletters and mass emails.
Directory Listings
Submit and manage all of your business listings across the web.
Reputation Management
Manage over 25 review sites across the web through one portal.
Business and Marketing Tools Support
Need assistance getting started with using your new business and marketing tools?
We have answers to your most sought-after questions!